Studio quality, outside the studio
AUDIO
Escape into your music
Rich, natural sound is now expanded by Galaxy Buds+ new, 2-way dynamic speaker system and boosted driver. The powerful bass and crisp high notes will have you moving to the beat wherever you go.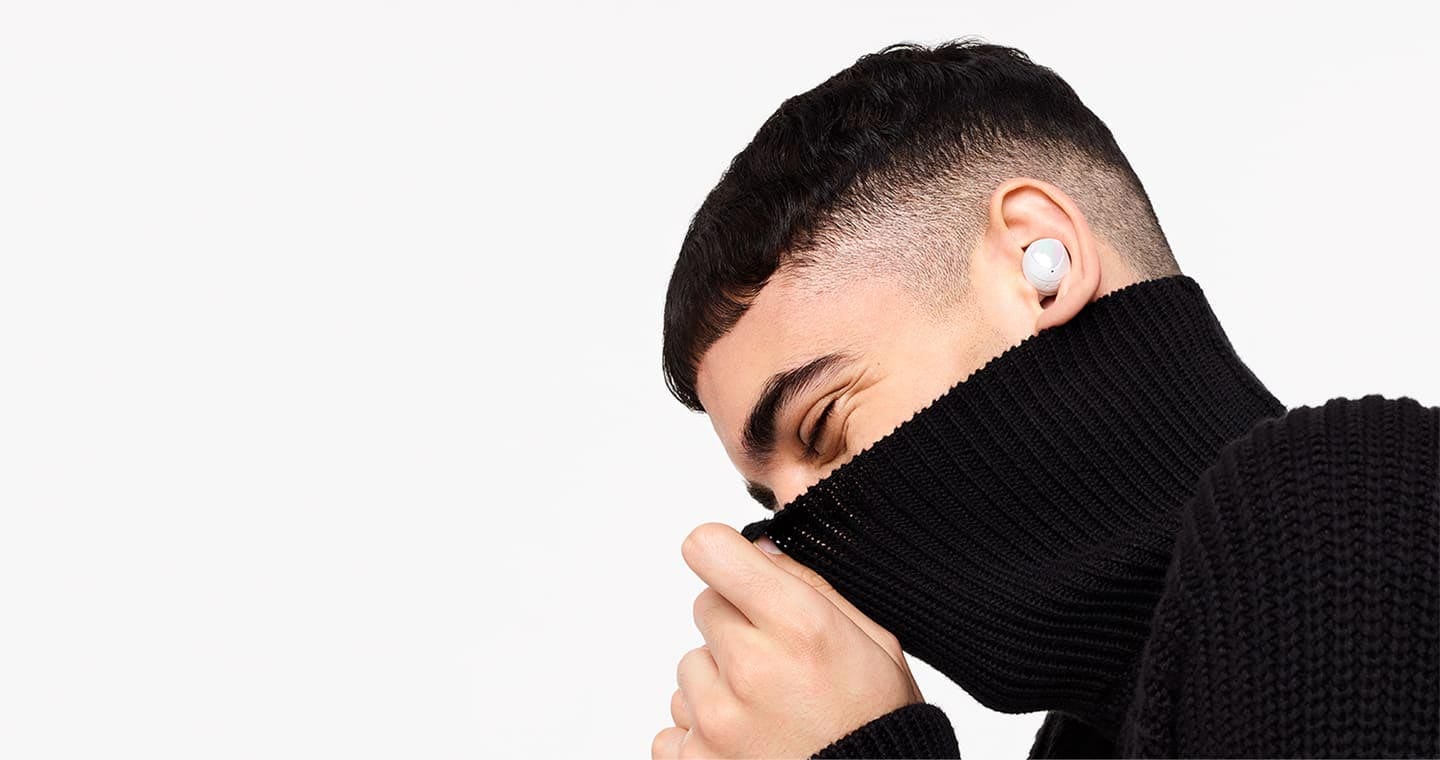 Speak without having
to shout
Enjoy crystal clear calls and unparalleled voice quality with 2 innovative outer mics that pick up your voice and preserve it against background noises.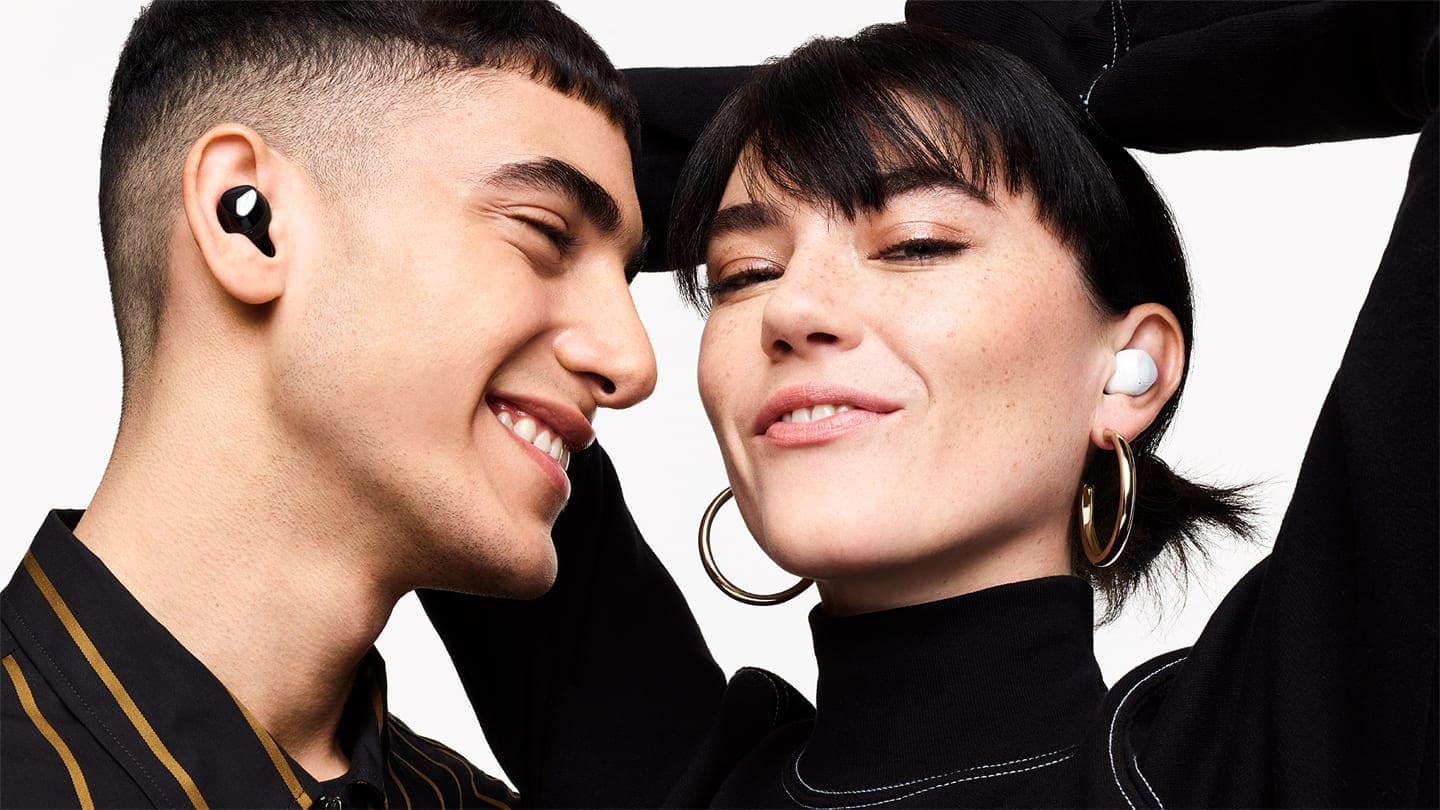 Adapts to noise,
so you don't have to
Galaxy Buds+ adaptive 3 microphone
system makes sure you're being heard over
distracting noises. The 2 outer mics work
together with the inner mic to block out
surrounding sounds while you're on a call.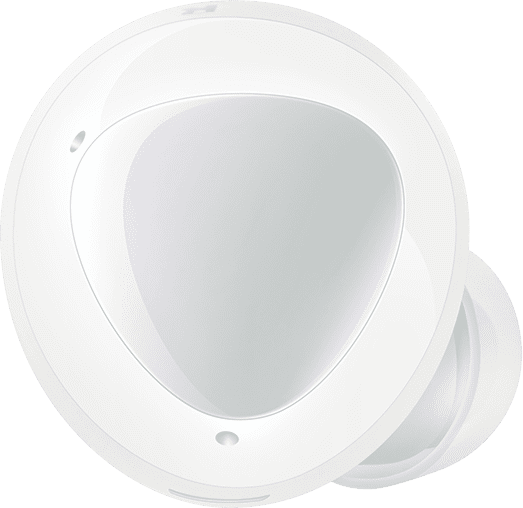 BATTERY
Power that keeps
you grooving
Play music without worrying about battery life. Enjoy up to 11 hours of uninterrupted listening time on a single charge that extends to 22 total hours with the Galaxy Buds+ charging case. 1
Only buds
11hr
With charging case
22hr
A headshot of a man wearing his Galaxy Buds plus with a huge smile, tilting his head to the right.
Fast charging for short pauses
Charge

3mins

 Play time 1

Around

1hr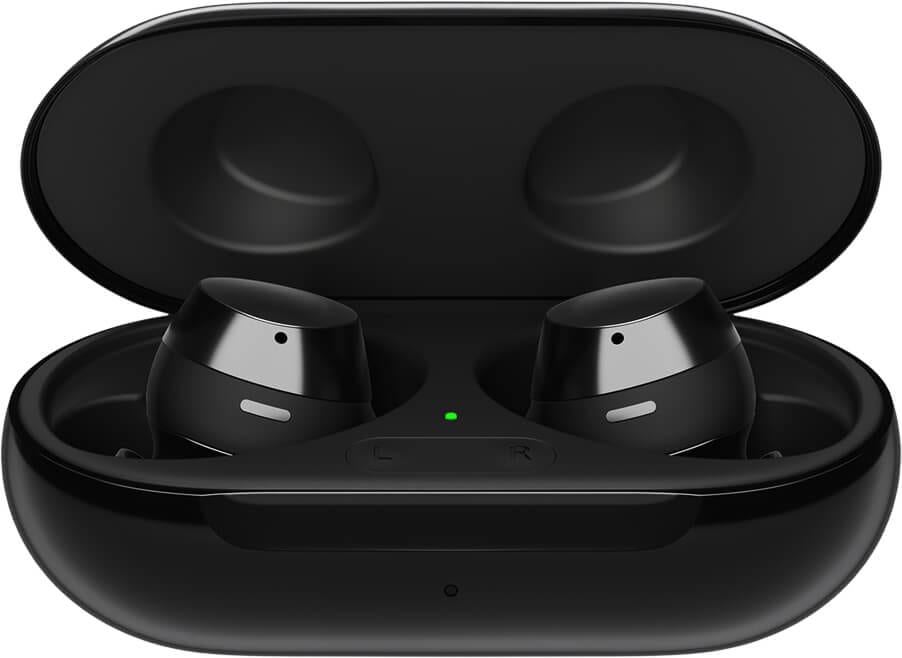 Wireless buds, wireless charging